Pork Scratchings are Good For You !!



Low Carb Dieting - Latest nutritional research is indicating that we ought to be eating considerably less carbohydrate than we have in the Western world over the past few hundred years. The pork rind/scratching is actually good for you (!) and makes appearances in the recommendations of many of the recently developed diet plans - Atkins, The Zone, Carbohydrate Addicts Diet, etc. Intrigued? Take a look at the Low Carb Resources page and see this Ananova news-site article on 'The Pork Scratchings Diet'.



Other items




Sir John Harvey Jones was offered, and tried, a West Midlands pork scratching at the first AGM of the Professional Contractors' Group: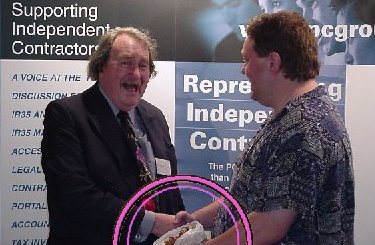 Someone's mentioned Fortean TV showing a pork scratching with the Virgin Mary on it. See the letter from Jeremy Harte here. Can anyone corroborate this?
Apparently, pork scratchings come in for a VAT rate of 21% in Ireland. Tragic news for Irish pork scratching consumers!

Pork Scratchings were mentioned in Hansard, June 1997, alongside creme de menthe frappes, when discussing amendments to the Education (Schools) Bill.

| | |
| --- | --- |
| "That Old Ace In The Hole" by Annie Proulx is about a chap working for a US pork rinds company on the the lookout for more pig-rearing sites. No great insight into US pork rinds, but an enjoyable novel. There's humour, rich characters, observation and description that gives a real feel for the place. | |
How's about this as a dinner party treat? Yellow-fin tuna steaks stuffed with pork scratchings? It sounds fantastic!